The Simple Question is . . .
Who Else Wants To Be A Listbuilding Hero
Picture this.
You wake up in the morning, without needing the insistent beeping of an alarm. You make your way out to the kitchen to check on the progress of the breakfast being prepared for you. You pick up your coffee you walk into the living room to check your email.
First thing you see are the hundreds of payment received notifications packing your inbox.
"How nice," you grin to yourself, "another day at the office."
It might be a shock when you finally let this sink in, but your life would never have become this sweet if you hadn't started building your email list.
Let me lay it out for you: one of the easiest ways to make a consistent income online is to have a responsive list of people who have traded you their email address for a free optin gift.
And as it turns out, the nicer the optin gift and the more value your subscribers find in what you send them, the more likely they are to buy whatever you offer them in your followup emails.
After a while, your business can be as simple to run as firing up your computer, composing an email and hitting the send button.
I am being completely serious here, you can change your life with an email list.
But here's the kicker: you need to start building that list right now. And to do that, you need an absolutely awesome gift to give your potential subscribers in exchange for their email address. A gift that solves a problem they have.
Well, the good news is, that's exactly what I have for you today.
If you've spent any time at all on marketing forums, you know that finding high quality free images that can be used without restrictions is a huge problem for lots and lots of people.
So I buckled myself down to my computer and searched through the internet to find the sites with the best photos, that you can use for free, without restrictions and I compiled all that information into a report which I am offering to you today.
Now that on its own is pretty awesome;  you could just grab this report and find images to use for yourself. But the best part is, you are getting
Private Label Rights to this report
You can personalize this report with your own information to give as an optin gift or send it out as a gift to your existing subscribers or even make some money by offering your product for sale.
So that you can be the hero when you can solve their problem.
I give you the inside scoop on the best photo sites; show examples of the images found at each one and provide the links to each site. The report is 25 pages long and covers 10 of the best sites online which offer awesome
"Free To Use In Any Way You Want"
photos and images to use for your websites, your social media graphics, physical products, videos, product cover shots, pretty much anything at all without needing to pay a stock photo fee or worrying about the legal restrictions.
Here's What You Get
Your product comes in a number of formats:
Doc - for older versions of Microsoft Word
Docx - for newer version of Microsoft Word
Odt - for Open Office
Rtf - for use on other systems like Abiword and Apple
The best part is that since this report is not an article, you DO NOT NEED TO REWRITE it so it becomes unique for the search engines. You simply open the document in the format that works best for you, fill in your details and you are good to go.
All the locations in the report where you need to add your own individual information are clearly marked. Honestly, it should take no longer than 15 minutes for you to personalize this report with your information.
How About A Bonus?
For a bonus, I have included a PDF copy of the report with giveaway rights and you could give that away as your optin bribe.
What Are The Rights?
The rights are generous and pretty much the only thing you are not allowed to do is sell Resale Rights, Master Resale Rights or PLR rights to this package. So that means, you can't sell or give away the editable versions of the report.
There's one more thing, but this is important. I am only selling 150 copies. After that, I am retiring the report from the market. If you have bought any of my PLR packages before, you know that once the limit of copies sold is reached, I take the product off the market.
So take my advice, if you want to be a Listbuilding Hero, get your copy right now.
Download your copy of the Listbuilding Hero PLR Report for only
$9.95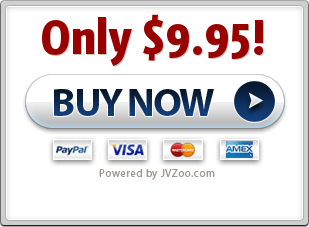 PS I write in a conversational but authoritative voice, like this page you are reading right now. Its easy to read, makes the points needed, and your subscribers are going to love you for making this available to them.
PPS Because this is PLR, there is a no refunds policy in effect.