Who Else Needs To Find Free Photos Online?

 Awesome photos which are legal to use and with NO stock photo fees to pay

Let's face it, if you spend anytime online at all, you know that all kinds of people are having legal issues because they used photos they did not have the right to use.
Every day somebody is posting a new tale of grief on the marketing forums about receiving a letter from a law firm saying they owe a ton of money because they used some photo they were not allowed to.
What a pain. Expensive and scary.
Simply stated, these people downloaded an image, used it and now the owners of the photo want money. Sometimes a lot of money.
Well guess what? This is a big problem for many people. And it happens every day.
As it turns out, I have a solution for you today.

I wanted to find a solution to the photo problem that would work for a lot of people. So here's what I did.
I spent hours researching through the internet looking for websites where the photos were not only free to use, but free from unnecessary legal restrictions. The sites where the owners made extensive use of the Creative Commons Zero license.
This is the most liberal usage license on the entire internet. Basically it says that anyone can use any of the photos on the website for any purpose at all without paying anything.
I took the results of my research and created this report which details the 10 best sites online offering thousands of photos all waiting there for you to use. In the report, I detail the sites, their usage policies, and provide examples of the photos you can find there.
Now if you've been around internet marketing at all, you know that this is the point where I am supposed to hammer home how much this report is worth to you.
How much money you can save on stock photo fees.
How your stress will be relieved without worrying about paying legal penalties.
How much time you will save because you can use this report right now instead of spending hours searching through the internet on your own.
But let's skip that part and make the assumption that you already know that your time is worth a lot, and it's an immense relief to NOT be worrying about a lawyer sending you a cease and desist letter.
So you already know you are going to get a great deal.
But Wait, There's More
(I always wanted to say that)
Not only do you get the detailed 25 page report packed full of places to find photos to build your own creations . . .
But as a bonus, you'll be getting Private Label Rights so you can take the editable version of the report, stick your own name and website on it, and have a product to sell or give away as a listbuilder in about 10 minutes.
Seriously, think about that for a moment. In 10 minutes or so, you can create a product to sell or give away that solves one of the biggest problems on the internet.
Here's What You Get
The original 25 page Simply Awesome Photos report for your own personal use.
Editable versions in all these formats for you to use to create your own product for sale or to give away.
Doc - for older versions of Microsoft Word
Docx - for newer version of Microsoft Word
Odt - for Open Office
Rtf - for use on other systems like Abiword and Apple
But Wait, There's Even More
As an extra added bonus, I will include a copy of this sales page in doc, docx, odt and rtf versions so if you want to set up your own product right away, you can use this letter to do that.
The rights are generous and pretty much the only thing you are not allowed to do is sell Resale Rights, Master Resale Rights or PLR rights to this package. So that means, you can't sell or give away the editable versions of the report. And the sales letter is only for you, you can't sell that or give it away.
There's one more thing, but this is important. I am only selling 150 copies of this package. After that, I am retiring the report from the market. This keeps the value of your PLR rights high.
So take my advice, and download your copy of the Simply Awesome Photos PLR package right now for only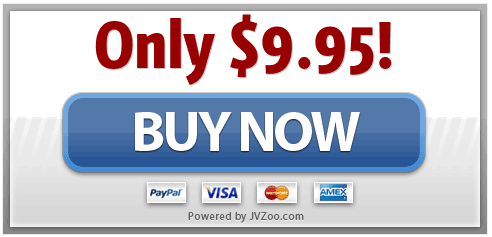 PS I write in an authoritative, conversational tone, just like this letter. Its easy to read, makes the points needed and people are going to love you for making this available to them.
PPS Because this package does include private label rights, there is a no refund policy in effect.
Disclaimer: Nothing in this report is to construed as legal advice. The information here is offered for entertainment purposes only.
The author and publisher have made every effort to ensure the accuracy of the information herein. However, the information contained in this book is presented without warranty, either express or implied. This document references websites outside the control of the author and the author has no responsibility for the content or maintenance of those sites. At the time of publication the sites referenced in this document allowed very liberal usage rights – those policies can change without notice and neither the author nor publisher has any control over that.
It is your responsibility to check and follow the usage policies before you use any photo from anywhere. If you have a question, contact the site owners or the photographer.